3 Weeks from today, I'll be in sunny Las Vegas!!!
I'm meeting up with my long time friend Leanne, whom I haven't seen in 2 years! I miss her so much and I cannot wait to see her again!
We are meeting up for our birthdays and its going to be amazing!!!
I'm turning 24 and she the big 3-0!
We both share a love the HK and are totally having a Hello Kitty Birthday!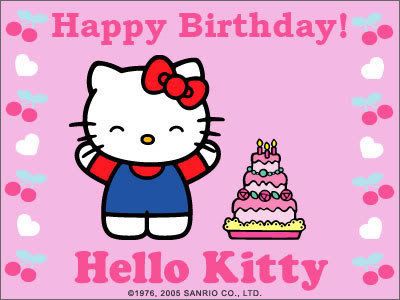 Our trip is full of ecxiting adveuntures comeplete with show tickets to Zumanity
The Fab Four
Tournament of Kings at Excalibur
And a magic show! Not to mention all the swimming, shopping, and gambling we'll be doing too! I'm so excited for this trip, I can't wait!!!